PROJECTS
Any cargo that is too large, too specialised or just too tricky for regular transport, needs a team that knows the pitfalls, and understands what's needed in order to ensure a smooth and expeditious transit.
This is especially important in West Africa where the final delivery site may be many miles from the port, along unmade roads and perhaps even across borders into the landlocked countries.
OMA Logistics Cote d'Ivoire's dedicated team regularly arranges the safe handling of shipments throughout Côte d'Ivoire and across borders into Mali and Burkina Faso and can service any type of project, whether the cargo is Heavy Lift, Out of Gauge or Break Bulk.
We have first class transport operator insurance cover with the TT Club giving you extra peace of mind.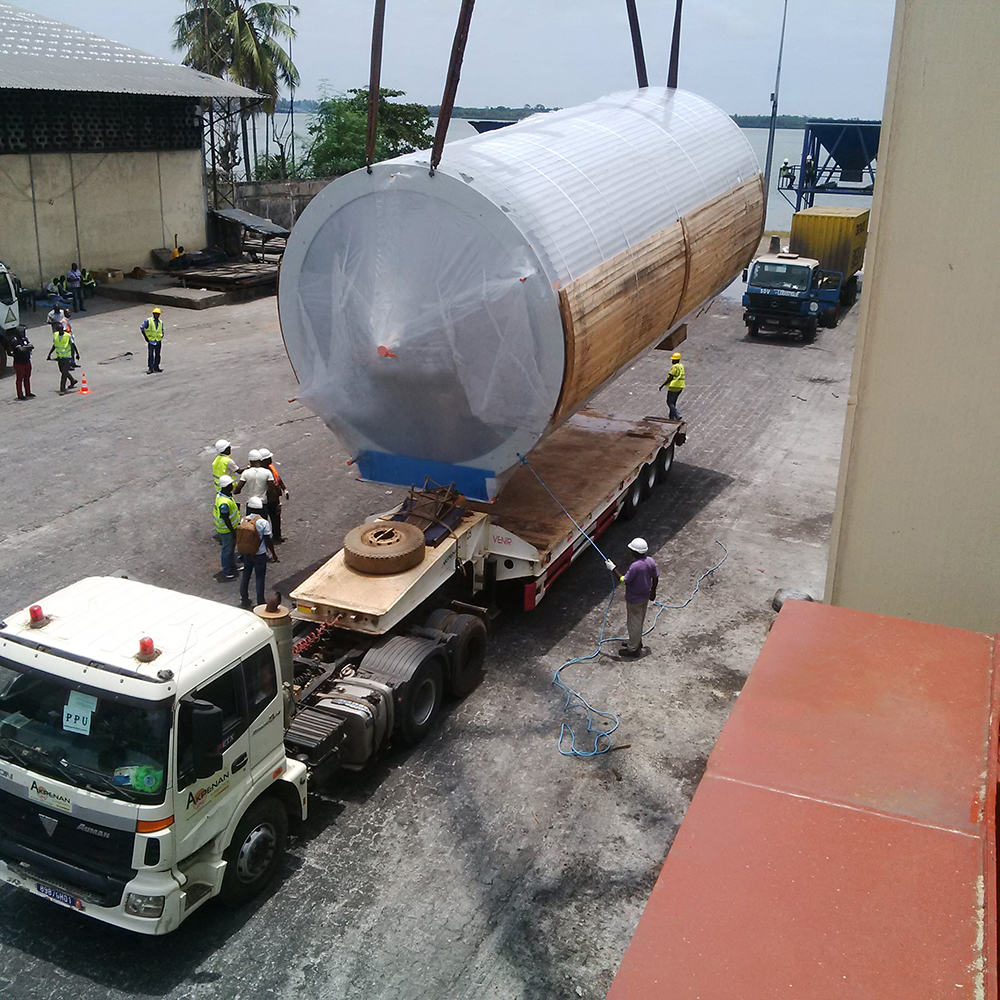 CASE STUDY
Limak Cement Contract, Côte d'Ivoire
OMA Logistics Côte d'Ivoire has the contract to clear and deliver all goods from Abidjan port to site for a new cement plant and ready-mix concrete facility in Abidjan.
The project is being built by Limak Afrika, a joint venture between Limak Cement Group in Turkey and Afrikbat Group. It began with construction of a plant with a design capacity for 1 million tons of cement and 1 million cubic meters of ready-mix concrete, alongside an investment capital expenditure of 60 million euros.
Pictured here is a delivered Cement mill measuring 19m x 4.75m with a gross weight of 152 MT.